Drai's Beach Club Provokes
a Rooftop Party for the Elite
Drai's Beach Club at The Cromwell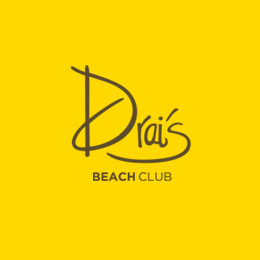 Victor Drai introduces Drai's Beach Club, a rooftop pool party unlike no other. Every aspect of the venue has been carefully designed to cater to the most discerning trendsetters. A panoramic view of the strip provides a unique backdrop to this pool party. Views of the Bellagio and it's famous fountains add to the experience.
Drai's Beach Club is Daylife Reinvented and Perfected
Drai's Beach Club takes you 11 stories above the Strip, on the rooftop of The Cromwell. Panoramic views make Drai's Beach Club a beautiful backdrop for the daylife partier. Victor Drai along with other industry professionals designed Drai's Beach Club to encompass an unparalleled experience in design, service, and sophistication. The venue prides itself as the only rooftop Beach Club in Las Vegas. Guests can catch sun all day with unobstructed rays.
The two main pools are lined with palm trees and various VIP seating options. Drai's Beach Club features 13 mezzanine cabanas, 2 grand cabanas, and 9 bungalows sharing 5 private pools. All cabanas and bungalows feature 50" TVs, misters and private restrooms equipped with a shower. Reservations are strongly encouraged. The DJ booth is the focal point of the deck with a towering archway and draping curtains. 7 exclusive VIP tables surround the DJ booth, offering an up close and personal interaction with the performing talent. The space also features a gourmet kitchen that serves up delicious snacks and meals, and 2 full service bars. Every corner of the pool deck gives guests a breathtaking view of the strip, while embracing the energy of the party. Drai's Beach Club is open Friday thru Sunday, 11:00AM to 6:00PM.
More Info About Drai's Beach Club Las Vegas
65,000 square feet.
13 cabanas, 2 grand cabanas and 9 private bungalows.
All cabanas and bungalows include a 50" TV and private restrooms.
Open weekly Friday-Sunday and Tuesday evenings for a moonlight Yacht Club party.
Food is available through the gourmet kitchen.
Drai's Beach Club on Instagram
Error: Cannot retrive photos from Instagram, file_get_contents() functions failed
Drai's Beach Club on Twitter
Party Like
a Rock Star
Get Bottle Service or VIP Entry