Chateau Nightclub is an
Enchanting Experience in Las Vegas
Chateau at Paris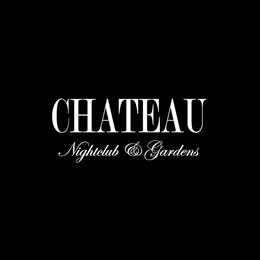 Be swept away for a night of enchanting luxury at Chateau Nightclub in Las Vegas. The club offers two levels of party space. Three separate rooms provide a variety of music and atmosphere options. There is something for everyone at Chateau. Lavish decor and the breathtaking view on the terrace attracts the beautiful people of Las Vegas. Energetic music pumps up the crowd. The marble mantel fireplace hosts the DJ above the crowd. Cocktail waitresses and gogo dancers sprinkle the room with beauty. There is no place like Chateau Nightclub in Las Vegas!
A Beautiful Terrace and Garden Awaits You at Chateau Nightclub
A beautiful terrace awaits on the main level of Chateau. Situated right above Las Vegas Boulevard, guests can enjoy dancing and bottle service with a sparkling view of the city. Partiers are mesmerized by the famous Bellagio fountain water show. Prefer to party at a secret hideaway? Escape to the lush garden on the top level of Chateau Nightclub & Gardens. This is an outdoor experience is unlike any other on The Strip. VIP cabanas welcome table reservation guests to pop bottles all night. Situated under the Eiffel Tower, guests are encouraged to sip on champagne and dance on the rooftop dance floor. You will forget you are in the heart of the Las Vegas Strip!
Elegance in Every Detail at Chateau Nightclub and Gardens
A few steps past the velvet rope and you are greeted with a beautiful ascending spiral staircase up to the nightclub. Designed to immediately immerse you in the party, your first step into the club is the tip of the dance floor. The party is led by the DJ found at the top of the marble fireplace. The dance floor is full of beautiful people. VIP booths surround the room. Gogo dancers can be found throughout the room. Take a step out out onto the terrace for some fresh air. Take in the beautiful view of the Strip. The Garden up top is an enchanting getaway with a panoramic view of the Vegas skyline.
More info about Chateau Nightclub and Gardens
45,000 square feet.
2 levels of party space.
Amazing view of the Bellagio Fountain water show.
Open weekly Wednesday-Saturday 10:30PM-4:00AM.
Stylish nightlife attire required.
Catered events for up to 2,500 guests.
The terrace and rooftop garden can be rented out individually for smaller groups.
Chateau on Instagram
Error: Cannot retrive photos from Instagram, file_get_contents() functions failed
Chateau on Twitter
Party Like
a Rock Star
Get Bottle Service or VIP Entry