Dip Into Luxury at
Palms Pool & Dayclub
Palms Pool & Dayclub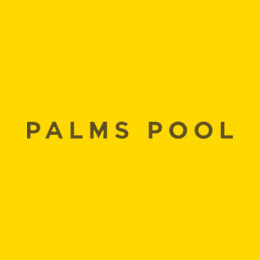 Palms Pool & Dayclub offers a beautiful escape. Cool down in any of the multiple pools on deck. Enjoy a delicious lunch on the patio at Black Room Burger while enjoying the sounds of the DJ. Refresh with a ice cold cocktail at the Waterfall Bar. Swim in the glass bottom pool and wave hello to the guests playing blackjack below. The Palms Pool is a unique venue with so many fun things to do.
You Never Know Who You Will Run Into at Palms Pool & Dayclub
The Palms Pool & Dayclub is home to the famous weekly party, Ditch Friday, but on any day of the week this venue hosts some of the most beautiful people in Las Vegas. Grab an ice cold cocktail, slush drink, or beer from any of the three main bars on deck. Private bungalows and cabanas line the perimeter of the pool. Choose from one of the 27 cabanas to claim for the day. VIP bottle service is also available with a daybed or table reservation.
If you are looking for the most luxurious experience, rent a bungalow. Bungalows are equipped with their own private jacuzzi, patio and bedroom. Guests can gamble right on deck at the blackjack tables under the glass bottom pool. Enjoy the cool spray from the 12 foot waterfall near the Waterfall Bar in the center of the deck.
Special programming for the daylife parties can include live performances, celebrity hosts, and special guest DJs. Home to the famous Playboy tower, Hugh Hefner has also been known to visit the pool deck from time to time with his beautiful playmates.
More info about Palms Pool & Dayclub
2 acre pool deck.
27 cabanas.
Special VIP bungalows include a double sided fireplace and bedroom.
Party at Palms Pool Friday, Saturday and Sunday, weekly.
Food is available on deck at the Black Room Burger.
Palms Pool on Instagram
Error: Cannot retrive photos from Instagram, file_get_contents() functions failed
Palms Pool on Twitter
Party Like
a Rock Star
Get Bottle Service or VIP Entry