Moon, a Nightlife Experience
on Another Level
Moon at the Palms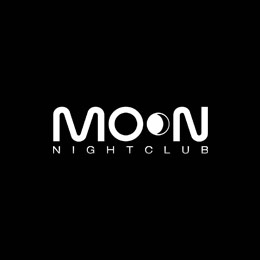 Dance under the stars at Moon Las Vegas Nightclub. Located on the 53rd floor of the Fantasy Tower, Moon is a breathtaking escape above the skyline. With large windows and an outdoor balcony, the views of the sparkling city below make for an incredible experience. Modern space age furniture and glowing accents throughout the club add to the atmosphere.
Explore Moon Nightclub in Las Vegas
Enter the Palms Casino and head toward the Fantasy Tower. Hop into the elevator that takes you up 53 floors. As the doors open, you are greeted with the main bar. Grab a drink before making your way to the dance floor, where the floor lights up beneath your feet. VIP booths surround the space. The roof above retracts throughout the night allowing guests to literally dance under the stars.
When closed, the roof projects scenes from the dance floor below. Enjoy a breath of fresh air out on the balcony where more VIP booths await. Take in the beautiful view of the Las Vegas valley. Back inside, a private VIP space past the main bar welcomes guests to lounge by the fireplace. Moon is a beautiful backdrop for any celebration.
More info about Moon Las Vegas
Located on the 53rd floor.
Stylish nightlife attire is required.
Industry night every Tuesday.
Intimate party atmosphere.
466 capacity limit.
Secret VIP lounge above the main floor.
Moon Las Vegas on Instagram
Error: Cannot retrive photos from Instagram, file_get_contents() functions failed
Moon Las Vegas on Twitter
Party Like
a Rock Star
Get Bottle Service or VIP Entry