Hakkasan, The Ultimate
Nightlife Experience
Hakkasan at MGM Grand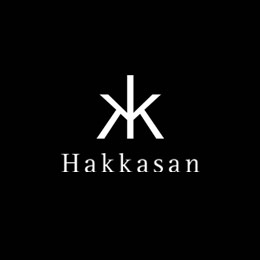 Hakkasan Las Vegas is a multi-level nightclub experience at the MGM Grand. They raise the bar on all levels of customer service, atmosphere, decor and sophistication. Resident DJs include world renown talent such as Tiesto, Calvin Harris, Steve Aoki and Deadmau5. 80,000 square feet spread across 5 levels make Hakkasan the largest party venue in Las Vegas. Multiple rooms provide a variety of experiences for party goers. Stop in to Hakkasan's restaurant located on the first two levels for exquisite and award-winning Cantonese cuisine.
There's Something for Everyone at Vegas' Hakkasan Nightclub
Hakkasan Group brings the Hakkasan experience to the Las Vegas Strip. Each room is beautifully designed with a merge of Eastern and Western influence. The first two levels of Hakkasan is the elegant and hip, world-renowned restaurant known for its locations in Miami, New York, London, Abu Dhabi, Mumbai, and Dubai. The third level of the experience is the 10,000 square foot Ling Ling Lounge and Club. Ling Ling is known to feature hip hop and top 40 programming, a different music experience from the main room. Up another flight of stairs, the 4th level is the main room with the adjacent Pavillion. The main room hosts major headlining DJs and performances. LED screens wrap the stage and DJ booth. The large dance floor and spacious VIP booths invite the world's most dedicated partiers and music lovers. The adjacent Pavillion is an indoor outdoor experience with lush leaves and vines that seem to crawl up the walls. The 5th level of Hakkasan is the Mezzanine where bottle service guests can enjoy a balcony view from their private VIP booth. With so many rooms and options, Hakkasan has something for everyone!
It's all in the Details at Hakkasan Las Vegas
The nightclub experience has been invented over and over again in Las Vegas, but Hakkasan is the first to get many of the details right. Almost every table and corner of the main floor has a view of the headlining DJ. VIP booths are large to accommodate big groups, or provide space for partiers to invite new friends to join them for cocktails. Phone chargers tucked away at the VIP tables provide that added "wow" factor. Large luxury booths behind the DJ booth offer guests the opportunity to party with the DJ. A performance stage on the 5th level hosts sexy dancers in lavish costumes. State of the art lighting and sound within Hakkasan is like no other venue in Las Vegas. Every detail of luxury and comfort was considered. Hakkasan got it right, and many agree.
More Info About Hakkasan Nightclub Las Vegas
Restaurant reservations are recommended.
Private Dining options are available for up to 26 guests.
Multiple levels and rooms.
80,000 square feet of restaurant and nightclub space.
Hakkasan can host private parties for 75 to 3,638 guests.
Weekly nightclub schedule is Thursday, Friday, Saturday and Sunday.
Hakkasan Las Vegas on Instagram
Error: Cannot retrive photos from Instagram, file_get_contents() functions failed
Hakkasan Las Vegas on Twitter
Party Like
a Rock Star
Get Bottle Service or VIP Entry