Tryst Nightclub,
an Oasis at the Wynn Resort
Tryst at Wynn Resort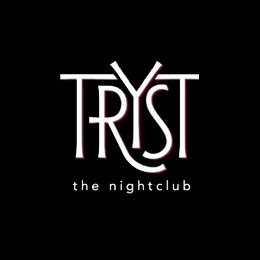 Tryst Las Vegas is an intimate nightlife affair offering an indoor and outdoor experience for it's sophisticated guests. The focal point of the space features a beautiful 94-foot waterfall that spills into a bright blue lagoon. The outdoor area is sprinkled with VIP tables. Private caves and coves offer unique seating options. Blanketed in elegant tones of red and dark chocolates, the nightclub offers a sexy atmosphere. VIP booths are made of alligator skin and plush velvets. The walls are lined in leathers and soft fabrics. Gold accents enhance the rooms sparkle.
Have an Intimate Affair at Tryst Las Vegas
Tryst remains true to its name and offers an intimate affair throughout the entire venue. Tucked away below the south end of the Wynn Las Vegas, Tryst takes you to a sophisticated underground playground. With 12,000 square feet of party space, Tryst is not known for intimacy based on size, but the ability to throw a party that is sexy and personal. The DJ booth is located in front of the cascading waterfall. Party people fill the dance floor and VIP booths.
Tryst Las Vegas is the Perfect Party Destination for Any Group
It's no secret that Las Vegas has turned into a town of mega clubs. Some of the world's largest nightclubs are in Sin City. The beautiful thing about Tryst is that while it doesn't rank in size with the newer clubs, it still offers plenty of luxury and there is still that "wow" factor. VIP tables surrounding the lagoon offer a more serene view of the nightclub. Caves near the waterfall easily tuck guests away for a private experience. Booths along the lagoons vary from 2 tops to accommodating parties of 10+. Inside the nightclub are many different seating options. Large booths along the back wall offer bigger groups a contained party experience in their own space. The tables that wrap the dance floor provide an energetic experience with a clear view of the DJ and dance floor. A lounge area in the lobby of the nightclub is a romantic setting for couples who prefer a more laid back environment. One one side of the main room is a gold dancing pole where bachelorette parties and groups of girls are welcome to strut their stuff in the spotlight. Bottle service is recommended for the full Tryst experience, where luxury meets intimacy and sophistication.
More info about Chateau Nightclub and Gardens
12,000 square feet.
Beautiful 94-foot tall cascading waterfall.
Private lagoon.
Party space for up to 2,000 guests.
80 VIP booths throughout the nightclub.
Open weekly Thursday to Saturday, 11pm to close.
Tryst Vegas on Instagram
Error: Cannot retrive photos from Instagram, file_get_contents() functions failed
Tryst Vegas on Twitter
Party Like
a Rock Star
Get Bottle Service or VIP Entry