Ghostbar, Nightlife
with a Dazzling View
Ghostbar at The Palms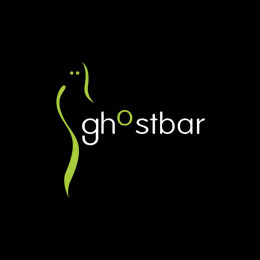 Elevate your nightlife experience at Ghostbar Las Vegas. Located on the 55th floor of the Palms Casino Resort, Ghostbar is the most spectacular view of Sin City. Sip on a specialty cocktail and admire the view. If you prefer your own space for the night, bottle service is available. A mix between an ultra-lounge and nightclub, this sleek venue is known for it's beauty. Celebrities are known to favor Ghostbar as a great place for cocktails and music. Locals can be found enjoying this venue regularly. Tourists love the vibe. It is sexy, relaxed and beautiful. Stop in for a few drinks before you head out to the clubs. Or if you love a more relaxed night out, Ghostbar provides the perfect setting.
Lounge Above the Cityscape at Ghostbar Las Vegas
Ghostbar is sexy. With a recent $50 million dollar remodel, the space has a sleek new look! Beautiful chandeliers, sexy couches, and baroque era decor. Guests are invited to enjoy the fresh air on the balcony. Check out the glass floor panel that lets you stare straight down to the Palms Pool. It's a bit frightening, but it's definitely something you will brag about once back home! The DJ will play a variety of music throughout the night. Popular styles include lounge-style electronic music to techno, dance, and hip hop.
Ghostbar is a Favorite Nightlife Spot in Las Vegas
While Vegas has evolved over the years, Ghostbar has remained true to its style. Mega clubs are opening all over the Strip, creating more competition than ever before. Ghostbar continues to be a unique option. The view never stops amazing guests. As a first time visitor or a regular, guests are always impressed. Floor to ceiling windows provide a breathtaking view. The option to enjoy the view while relaxing on the glass-enclosed patio keeps this venue a top choice.
Ghostbar Las Vegas Transforms into a Dayclub
Day parties continue to grow in popularity, so Ghostbar created GBDC. With a mesmerizing view of Las Vegas, and an energetic crowd, this venue transforms into an electric party you can't forget. Guests can be found dancing on table tops among piles of confetti. Party people partake in beer bongs and shots. Anything goes at GBDC.
Ghostbar on Instagram
Error: Cannot retrive photos from Instagram, file_get_contents() functions failed
Ghostbar on Twitter
Party Like
a Rock Star
Get Bottle Service or VIP Entry