Drai's, Las Vegas'
Superior After Hours Nightclub
Drai's After Hours at the Cromwell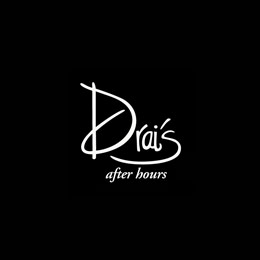 Keep the party going at Drai's Las Vegas! At Drai's sunlight never interrupts the party. Recently relocated to Bally's, you can find this popular after hours spot behind Indigo Lounge. The nightclub will remain here until early 2014, when it will close and reopen across the street in the Gansevoort Las Vegas Boutique Resort. Drai's is covered in deep reds and dark tones. Their bottle service tables are sexy and inviting.
The Crowd and Party at Drai's Las Vegas
Tourists and locals love Drai's Las Vegas! Doors open at 1:00AM, but the party really starts going around 3:00AM or 4:00AM. It is here that you can expect to run into locals who have just clocked out of work. Drai's is no stranger to the tourist either. Bottle service can be setup with ease. Guest list is available if arranged in advance.
Drai's in Vegas loves EDM
As EDM remains the popular genre of choice, club goers and party people will love to end their night out at Drai's. Make sure you bring your comfortable dancing shoes. The DJs at Drai's really know how to keep you on your feet! The DJs stick to EDM throughout the night, throwing in a little trap and hip hop from time to time. Resident DJ Direct knows how to play for the crowd to keep the party going.
Drai's on Instagram
Error: Cannot retrive photos from Instagram, file_get_contents() functions failed
Drai's on Twitter
Party Like
a Rock Star
Get Bottle Service or VIP Entry