XS is the #1
Nightclub in the US
XS at the Wynn Resort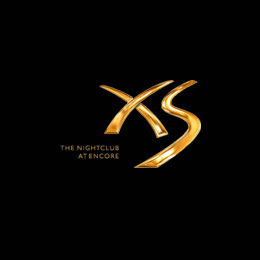 The world famous XS Nightclub opened its doors on December 31, 2008 and has remained the most popular club in Las Vegas, and the US. Sparkling decor, elaborate landscape, luxurious textures, top-rated service and world renowned talent keep XS Vegas the top party in the country.
Luxury is the Theme at XS Las Vegas
Walk past the chocolate velvet ropes, and enter XS Las Vegas. Through a walkway of gold body impressions, your night starts with a breathtaking view of the nightclub. Tiered rows of VIP booths surround the dance floor. Plush chocolate couches invite bottle guests to party in comfort. A large chandelier rotates above the dance floor. Confetti cannons pop off glitter and sparkling streamers at the height of the party.
The XS main stage is mesmerizing with LED screens behind the DJ booth. For the right price, VIP clients can select a table on the main stage with the headlining DJ. Tables, daybeds and cabanas accommodate bottle service clients on the XS pool terrace. In the center of the pool is a bar and gaming area where guests can toast to the night, or test their luck at the tables.
XS Las Vegas, home to the $10,000 drink!
Las Vegas is all about the glitter and glam. XS agrees, but is also all about luxury, service, and extravagance. Introducing the "Ono", a $10,000 cocktail made with 1981 Charles Heidsieck Champagne Charlie and Louis XIII Black Pearl cognac. Order one and you will also get a pair of men's XS silver cufflinks and a woman's black pearl pendant!
More info about Vegas' XS Nightclub
40,000 square feet, indoor and outdoor.
Nightclub is lit up by 10,000 light sources.
Fashionable nightlife attire required.
95 indoor VIP tables and 30 VIP outdoor cabanas.
Tables and daybed seating options outdoors.
Home of the $10,000 drink "Ono".
Open weekly Friday-Monday.
XS Vegas Nightclub on Instagram
Error: Cannot retrive photos from Instagram, file_get_contents() functions failed
XS Vegas Nightclub on Twitter
Party Like
a Rock Star
Get Bottle Service or VIP Entry