The Bank, a Rich
Nightclub Experience
The Bank at the Bellagio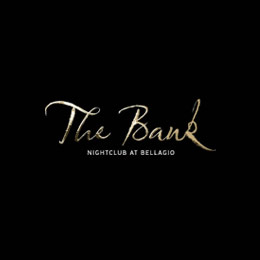 Enter The Bank Nightclub at the Bellagio for a night of luxury. Black and gold decor sweep the room with elegance and sophistication. Celebrities flock to this chic nightclub for an evening of class.
Top DJs from around the world bring the club to life. Las Vegas' elite can party the night away at The Bank and expect superior customer service. The upscale dress code maintains the club's poise. Visit The Bank at Bellagio on a Sunday for their weekly industry party, where the locals choose to party in decadence.
Elegance from Wall to Wall at Las Vegas' The Bank Nightclub
Once past the velvet ropes, guests make their way into The Bank on a steep escalator that leads up to the club. A dimly lit hallway bounces light from the glowing candles. Guests enter the main room at the top tier of the space. Sparkling chandeliers dangle above. Plush couches welcome bottle service guests to lounge comfortably. Gold accents light up the space with luxury and elegance. The glass encased dance floor is the focal point of the room.
The second tier is the ultimate VIP experience where guests can enjoy private tables accessible only to fellow bottle service clients. A separate room behind the second bar gives clients the option to enjoy the music in their own private space tucked away from the crowd. The wall of Cristal is the vault's "sanctuary for all things precious."
The Bank at Bellagio Offers a Boutique Nightclub Experience
The Bank is an intimate and personalized nightlife engagement. Each area of the club is sectioned off to provide VIPs an exclusive experience. Multiple seating options offer each group a tailored party to preference. With a reputation of service excellence and an intimate setting, The Bank is still a top option for VIPs in this city!
More info about The Bank Vegas
8,000 square feet of party space.
Private events for groups of 100 to 1,000 people.
Plasma screens available for corporate branding.
Two full-service bars.
Separate VIP room for up to 75 people.
Easy access to venue from Bellagio North valet.
The Bank Vegas on Instagram
Error: Cannot retrive photos from Instagram, file_get_contents() functions failed
The Bank Vegas on Twitter
Party Like
a Rock Star
Get Bottle Service or VIP Entry