1OAK Nightclub, a New York Experience
in the Heart of Vegas
1OAK at The Mirage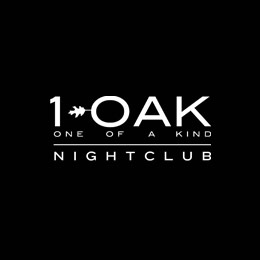 1OAK Las Vegas is a nightclub experience brought to The Mirage Resort and Casino by Butters Group of New York and The Light Group. Las Vegas' 1OAK has 16,000 square feet of party space. Multiple bars throughout the room allow guests the ease of getting a drink. Multiple tiers of bottle service tables scatter around the club, offering a variety of seating options. The focal point of the room is the DJ booth where performances by Swizz Beatz, Major Lazer, and Jus Ske are some of the few to have graced the stage. Guests can expect frequent celebrity appearances at 1 OAK as well. The venue of the same name in New York City has a very loyal celebrity following.
The Sexiness of Vegas' 1OAK Nightclub
Gogo dancers are to be expected in Vegas Nightclubs, but the talent at 1OAK is one of a kind. The performers can be seen on the various catwalks throughout the room, seducing the crowd while dressed in full costume. Cocktail waitresses prance around the room waving light up wands with expensive bottles of champagne. Tiered bottle service tables allow guests privacy of their own space and a great view of the nights events. A private VIP room provides guests an escape from the large crowds for a sexy hideaway.
Vegas' 1OAK Nightclub Knows How to Set the Mood
It is near pitch dark as you enter 1OAK from the main entrance. The only light you can see is that of a security guard's flashlight, scanning each guests ID card. As you make your way through the dark halls to the main room, the mood is set with dark tones and brass accents. The walls within 1 OAK display original works of art by Roy Nachum. Tiered seating and plush couches welcome bottle service guests with a classy and comfortable space to celebrate a sexy night out.
Recent Celebrity Appearances at 1OAK Las Vegas
Surprise cameos and impromptu performances by:
Kim Kardashian
Katy Perry
Fergie
Paris Hilton
Pitbull
The Wanted
Ciara
More Info About 1OAK Las Vegas Nightclub
Upscale chic dress code
Avant-garde decor
Two independent rooms with full audio-visual capabilities
3 full-service bars
Private event space for groups of 100-1,581 people
Catered events for up to 1,400 people
60 VIP Bottle Service Tables
Separate Private VIP Room hosts up to 274 people
Two easy access entrances from North valet
1OAK Las Vegas on Instagram
Error: Cannot retrive photos from Instagram, file_get_contents() functions failed
1OAK Las Vegas on Twitter
Party Like
a Rock Star
Get Bottle Service or VIP Entry