Join the Party at Daylight
at Mandalay Bay
Daylight at Mandalay Bay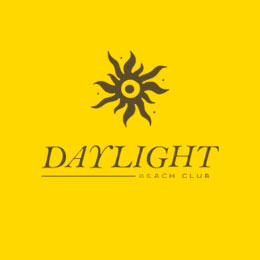 Introducing Daylight, a daytime party experience for the trendsetter. World renowned DJs hit the stage and light up the soundwaves. Dip in the sparkling pool and soak in the hot sun while lounging on a luxurious daybed.
Daylight at Mandalay Bay Brings a Party to the South Side of the Strip
Mandalay Bay and Light Group introduce a new daylife experience on the south side of the Strip. Nestled on the south wing of the casino property, Daylight offers a raging party under the sun. 23 cabanas offer luxurious amenities such as their own flat screen TV, refrigerator, daybed, and safe to hold valuables. 70+ daybeds throughout the 50,000 square foot venue are perfect for lounging in the sun. Party people dance in the main pool while enjoying mixes from the world's hottest DJ's. Large parties and those looking to escape to an even more exclusive party experience, will love the Bungalows at Daylight. They are equipped with their own private pool and lounge space. The bungalow is elevated and surrounded by glass with an up close and personal look at the DJ booth and performance stage. Daylight can accommodate 5,000 raging party people.
When the Sun Goes Down, an Eclipse is Born
At night Daylight transforms to Eclipse, a night time pool party unlike no other. With a 1,500 square foot stage and 6 LED screens, the stage glows and rages with sound. Guests can enjoy a night swim under the stars.
More info about Palms Pool & Dayclub
50,000 square feet.
23 cabanas.
2 VIP bungalows with their own private pool.
Open during pool season on Fridays, Saturdays and Sundays.
Food is available for order from the gourmet kitchen.
Daylight on Instagram
Error: Cannot retrive photos from Instagram, file_get_contents() functions failed
Daylight on Twitter
Party Like
a Rock Star
Get Bottle Service or VIP Entry