Hard Rock Pool is the
Home of the Famous Rehab Party
Rehab at the Hard Rock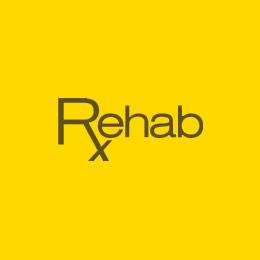 There is no place like the Hard Rock Hotel Pool in Las Vegas. Home to the famous party Rehab, this party is a definite must on your trip to Vegas. World renowned DJs and celebrity guests have hosted the wildest parties Vegas has ever seen at here. Explore the landscape while sipping on your favorite cocktail, or try your luck at the swim up blackjack tables.
Escape to a Tropical Paradise at Hard Rock Hotel Pool
The pool at the Hard Rock Hotel is the largest daylife escape in Las Vegas. Spanning 5 acres, this tropical playground includes multiple levels of luxury and relaxation. The Hard Rock Hotel & Casino is also home to the world famous party Rehab. Visitors from all over the world come to Las Vegas just to experience Rehab, a party you will never forget.
The landscape of the pool includes beach entries, multiple levels of VIP cabanas, and several pools. Guests can try their luck at one of the swim-up blackjack tables, float down the river or take a swim under the falls. This pool features multiple bars, offering easy access for a refreshing beverage at every turn.
Choose from a variety of cabana locations on the pool deck. Whether you want to be in the middle of the crowd, right in front of the DJ, or up above the party and tucked away from the crowd, Hard Rock's pool offers the perfect location for you. Your personal VIP Cabana Host is there to serve your every need with bottle and food service throughout your stay. With such a large landscape, partiers can spend the day exploring the property, and dancing wherever their heart desires.
More info about Rehab at Hard Rock
More info about Hard Rock Hotel Pool
The pool spans over a landscape of 5 acres
Several VIP cabana options.
Daybeds and lounge chairs are available for rent.
Beach entry with real sand.
Open every day with the daylife parties happening every Friday, Saturday, Sunday and Monday.
Food is available for order with your cabana host or at the bars.
Rehab on Instagram
Error: Cannot retrive photos from Instagram, file_get_contents() functions failed
Rehab on Twitter
Party Like
a Rock Star
Get Bottle Service or VIP Entry