A Night at Haze Nightclub
is a Night to Remember
Haze at the Aria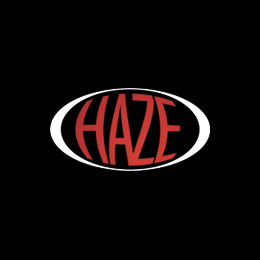 Light Group brings Haze Nightclub to the Aria Hotel & Casino in Las Vegas. This multi-level 25,500 square foot club hosts an energetic party experience. Private nooks throughout the space provide guests the option for an intimate night.
Multiple tiers of VIP tables give bottle poppers a variety of seating options. Gogo dancers in lavish and dream-like costumes entertain guests from all corners of the main floor. Grab a drink from one of the many full-service bars. Dance the night away on the large dance floor. Challenge your sense of perception and reality at Haze Nightclub!
Experience Haze Nightclub at Aria Resort & Casino in Las Vegas
Light Group's reputation for stellar service makes Haze Nightclub a top choice for bottle buyers in Las Vegas. A few steps past the velvet ropes, a guest begins their VIP experience at Haze. A dimly lit corridor leads to the multi levels of the club.
Many seating options provide the ability to pick the perfect location within the club. A tall staircase takes you up to the mezzanine level where VIP tables can be found to cater to a variety of group types. Choose from booths tucked away for a more intimate experience with friends.
VIP tables along the rails provide a clear view of the dance floor below and a birds eye view of the DJ. On the main level VIP booths wrap around the dance floor. Once you have selected your table for the evening, a bottle hostess will greet you and introduce you to the menu. Select from standard and ultra premium spirits, wine, beer, or champagne. Private security confirms that he will be taking care of you and your group for the evening.
As the party progresses and the drinks keep flowing, you can't help but make your way to the dance floor. For guests that do not opt for bottle service, multiple bars allow quick access to the next drink. The state-of-the-art sound system by Avalon keeps the party pumping all night!
More info about Haze Nightclub
25,500 square feet of party space.
Multi-level venue.
20-foot LED screens across the entire wall behind the DJ.
VIP lounge on the upper level.
State of the art lighting and sound.
Three full-service bars throughout the venue.
Immediate access to Haze from North Valet.
Haze Nightclub Vegas on Instagram
Error: Cannot retrive photos from Instagram, file_get_contents() functions failed
Haze Nightclub Vegas on Twitter
Party Like
a Rock Star
Get Bottle Service or VIP Entry